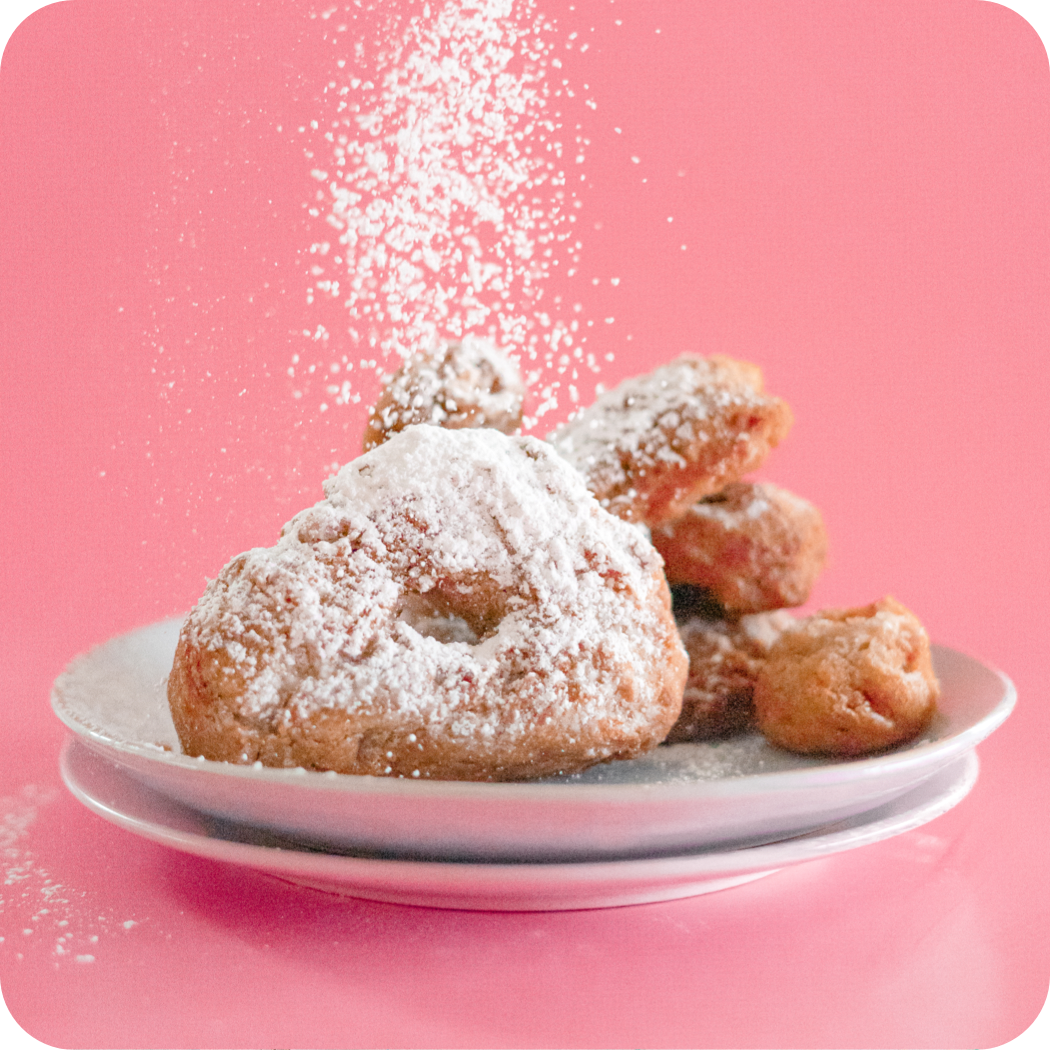 Chubby Donut
Serves 3-4

Celebrate National Day with your favorite better-for-you snack! All you need is a Chubby PB&J, pancake mix, water, and oil for this fool-proof donut recipe that is nostalgia at it's finest!
Preparation:
1. Heat 2 inches of oil in a heavy bottomed pan to 350F. Line a tray with paper towel. Set aside.
2. Using a cookie cutter or paring knife, make a hole in each chubby.
3. In a medium bowl, combine pancake batter and water.
4. Dip each chubby in the batter, and fry until golden, about 2 minutes per side.
5. Remove from the oil, and transfer to the lined baking sheet.
6. Dust with powdered sugar before serving.
7. Enjoy!