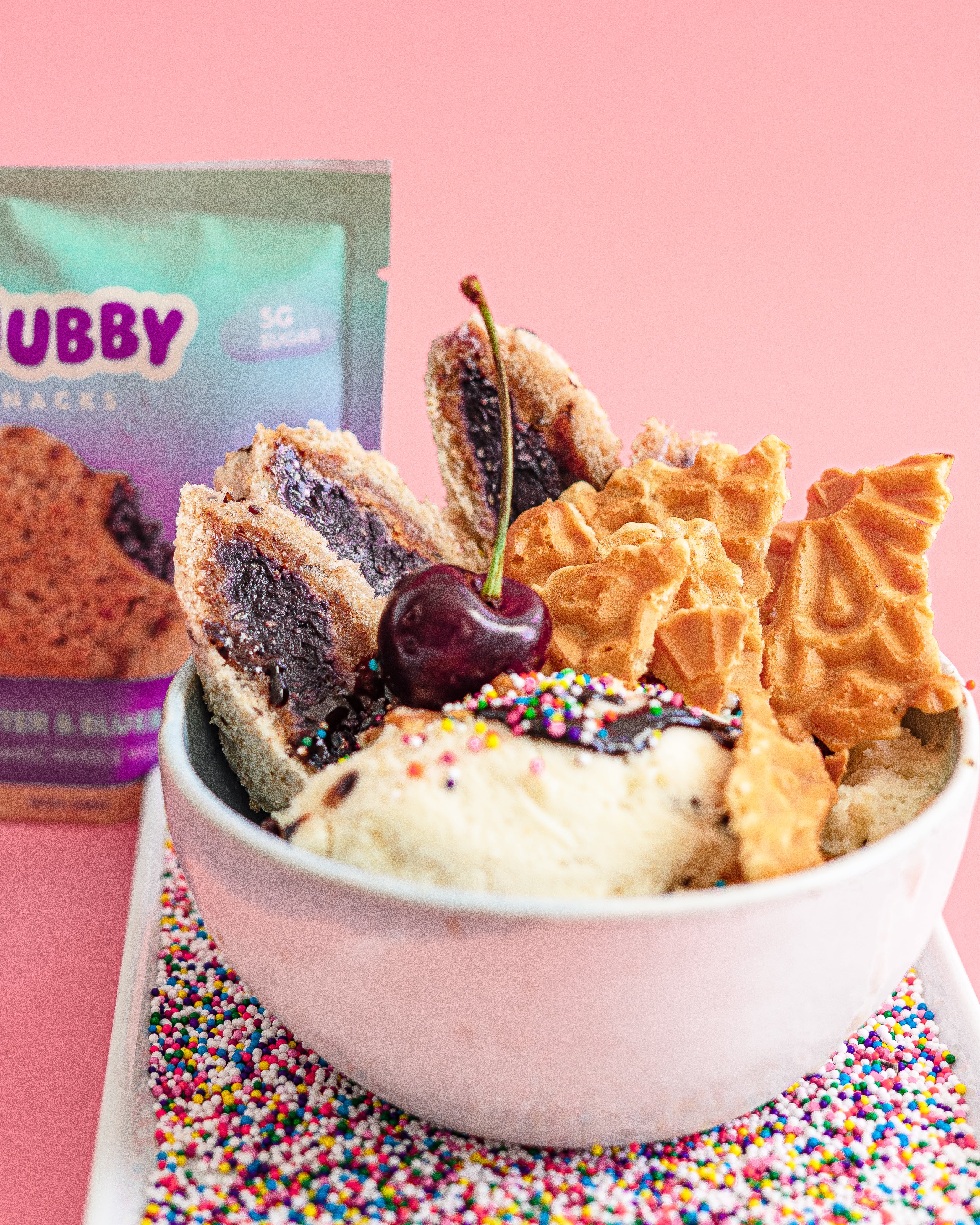 Chubby Sundae
Serves 1

It's National Ice Cream month, and we think every Sunday is an excuse to get Chubby! Layer your fave PBJ with ice cream, hot fudge, sprinkles and crushed ice cream cones for a sundae that could theoretically be for breakfast.
Preparation:
1. Pile all your favorite sundae ingredients in a bowl.
2. Face plant, enjoy, and repeat.