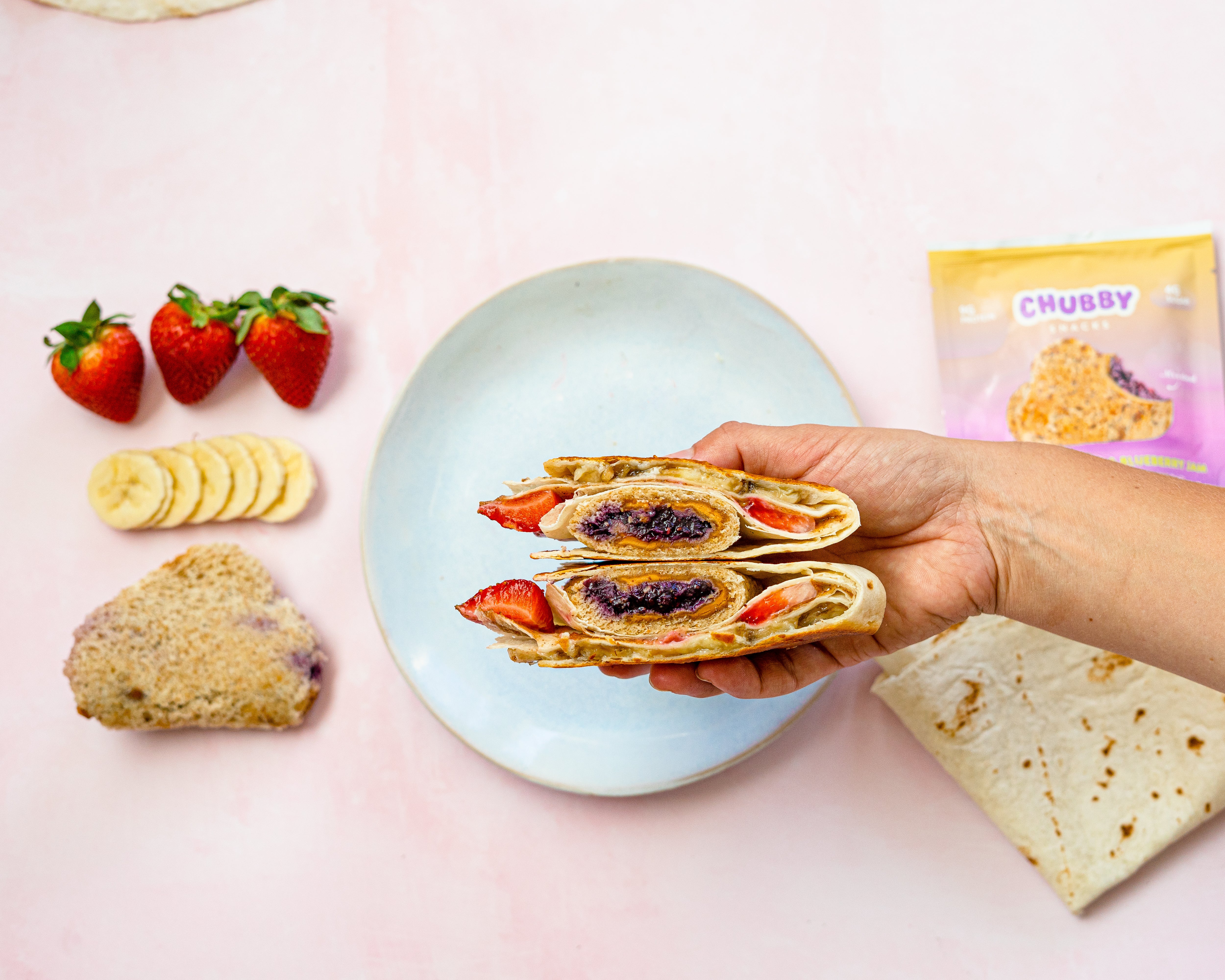 Chubby Tortilla
Serves: 1

Try out the #trending TikTok tortilla hack with this Chubby-filled version, layered with berries, nut butter, and bananas, all wrapped up in a griddled tortilla, it's a bigger and badder version of our favorite PB&J.
Preparation:
1. Cut halfway through the tortilla from the edge closest to you.
2. Add fillings to each quadrant (sliced strawberries, almond butter, Chubby Snacks PB&J and sliced banana.
3. In a pan over medium heat, melt the coconut oil. Cook the tortilla for 2-3 minutes per side, or until golden.
4. Dig in!