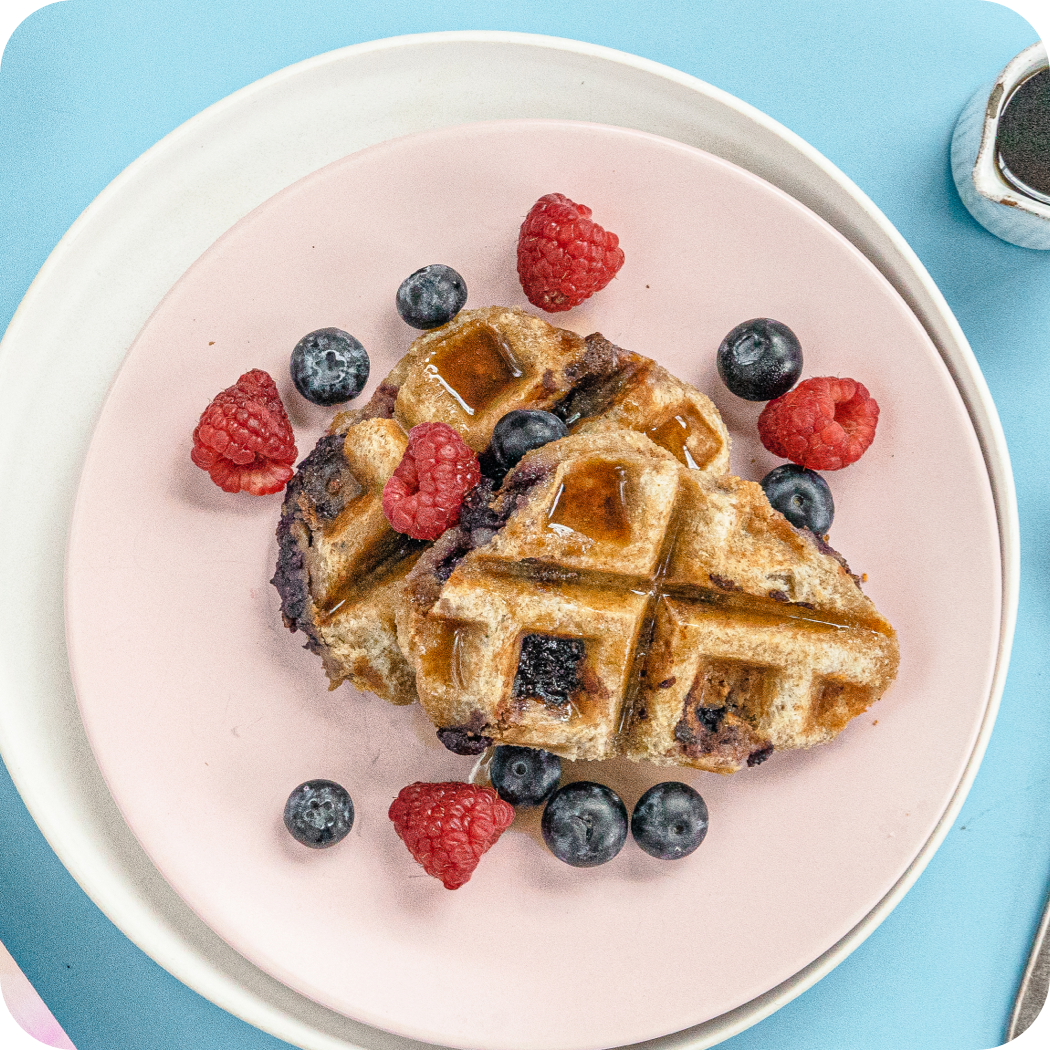 Chubby Waffles
Serves 1

And in the morning, we're making waffles… and it's never been simpler with these Chubby Waffles! Dust off your waffle maker for these 2 ingredient waffles. These waffles are the best you'll ever have thanks to our whole grain bread, generously filled with our homemade chia-based jams. When waffled, the nut butter and jam become perfectly ooey and gooey, you won't even need syrup!
Preparation:
1. Brush both sides of the chubby with coconut oil.
2. Add to a preheated waffle iron, and cook for 4-6 minutes, or until crisp and golden.
3. Top with berries, nuts, and maple syrup.
4. Dig in!