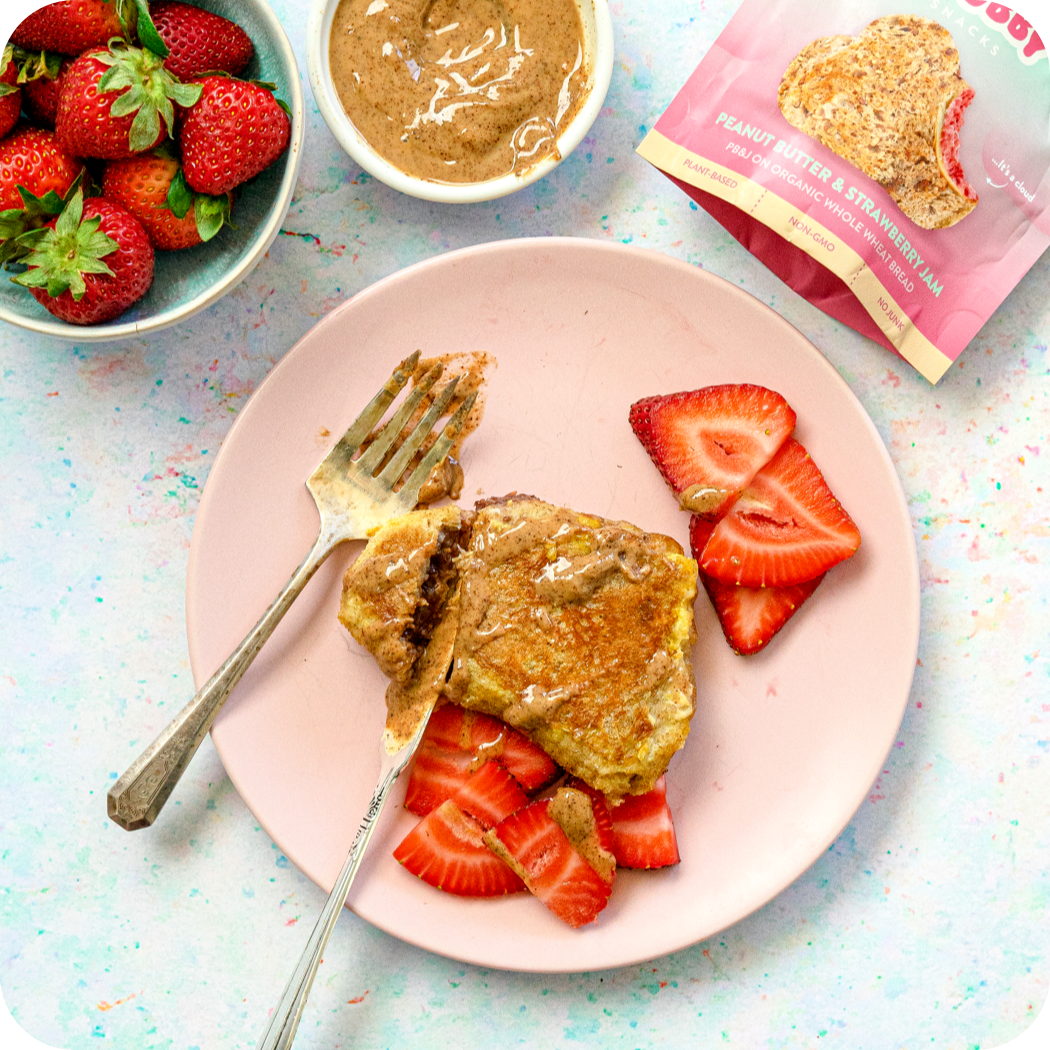 Stuffed Chubby French Toast
Serves 1

Upgrade your breakfast game with stuffed Chubby French Toast. We've done the hard work to help you look like the breakfast superstar, all you've got to do is whisk, dip, fry, and dig in for the chubbiest french toast you've ever had.
Preparation:
1. In a shallow dish, whisk together egg, milk, maple syrup and vanilla.
2. Soak the Chubby in the batter for 30-60 seconds per side.
3. Heat oil in a nonstick fry pan over medium-low heat. Add the Chubby sandwich, cooking for 4-5 minutes or until golden brown, flip and cook for an additional 3-4 minutes.
4. Serve with fresh fruit and nut butter.
5. Dig in!